Royalluster is a singapura breeder/cattery located in Japan. We accept worldwide international shipping.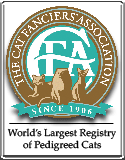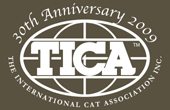 This cattery has not been inspected by
and is not endorsed by
The International Cat Association, Inc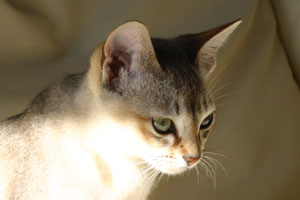 Singapura Breeder/Cattery Royalluster
"Royalluster" is a singapura breeding cattery located in Japan, its name have been registered with CFA, TICA and ACC. Our cattery is also inspected by and endorsed by "An animal protection control center" of Japanese government. We are breeding pure singapuras collected from not only in Japan but also in USA, UK, Ireland and Australia.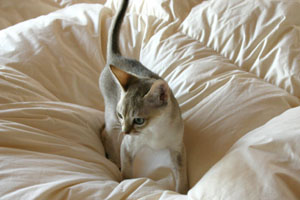 The singapura is a smaller than average, short haired cat with noticeably large eyes and ears. Their coat is sepia color with dark brown ticking and silky texture. They are very intelligent and interactive with people.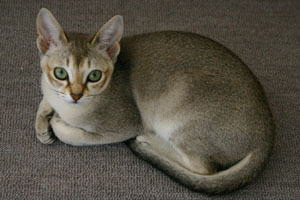 Kittens are available for adoption to Show, Pet and Breeding, please see
our kittens page. They are going to permanent loving homes with a blue slip of CFA at four months of age.
We accept international shipping. We usually prepare all documents and requirements for international shipping and take kittens to an airline directly to save your shipping cost.
---
CFA / TICA / ACC Registerd Singapura Cattery
Royalluster
33-13 Yutakadai, Misakicho,Toyoake, Aichi 470-1127 Japan
Home / Fax: +81-562-93-3658
Cell: +81-90-4261-7321


日本語
 / 
English